It's the new area of Paintball Park Malakasa, exclusively for every event and kids' parties.
INFORMATION
At Paintball Park Malakasa, after its expansion, we have created a unique and autonomous area (Paintball Park Event) for events and kids' parties, for everyone who want to live unique experiences of action and decompression by organizing a high quality event, with high standards in an area exclusively built for this purpose!
AREA-BUILDINGS
Specially shaped fields with wooden houses(used as bases of the teams), embankments, wooden obstacles, authentic army jeep, bridges, sniper position, are just a few of what you'll meet in the fields of Paintball Park Malakasa.
BATTLE SCENARIOS
Scenarios are being shaped, according to the group(kids-adults), the number of the group and the level. Some of the most classic scenarios: TEAM DEATH MATCH, CAPTURE THEIR FLAG, TAKE THE BASE & CLAIM THE FLAG (that doesn't mean that we can't make your own idea, a real scenario according to your needs!)
ACCESS
For Event area you will follow the general instructions of access until Paintball Park Malakasa and from there, you will come to the entrance of the event area, by following the signs.
For your participation in the scenarios of our field as a group, as well as for the organization of the event or a children's party, it is necessary to book your timely reservation so that you can find the date you wish.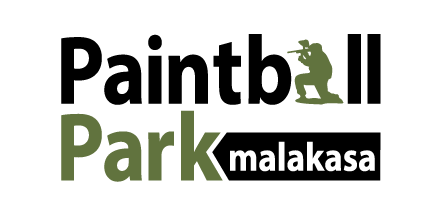 Copyright All Rights Reserved Paintball Park © 2017